Baby A is Killian Samuel, and baby B is Sawyer Lee.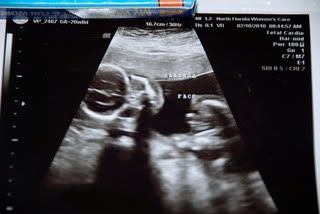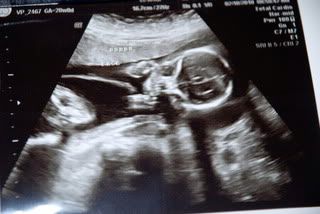 Both boys - you can see their stomachs in this pic.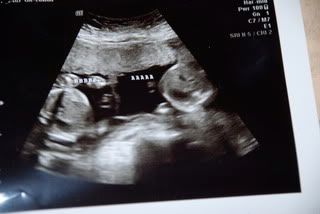 They are laying on top of each other laying opposite. So they are kicking each other in the head all the time! The ultrasound lady let us sit and watch for a while, and we saw Sawyer kick Killian in the head, and Sawyer punched Killian back!! It was too funny . . . and probably a glimpse of what's to come!!!